Cool! I'm lucky to win 2 pair of tickets this week from 2 different contests. Yay!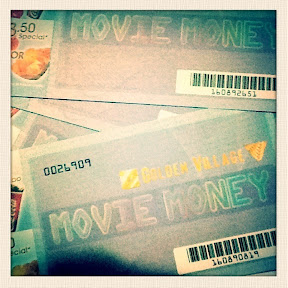 In one contest, the question is, 'what one item will you bring if you're stuck in an island?'. Well, gotta post a 'crazy' answer so I said I will bring a lamp 'coz it will keep me warm, give me light and I can rub the lamp. A genie may come out and ask me for 3 wishes. ;)
And here is my collagen supplement prize from one magazine. Yet to take this. See what's the effect on my skin after 2 months.
And here's a hand scrub I got from a hamper care of another magazine. Love the peach scent. Just what I need!
I love joining contests. Certified adik na'ko!
- Crazycatsville is using BlogPress from my iPad